Tuesday, 6 January 2015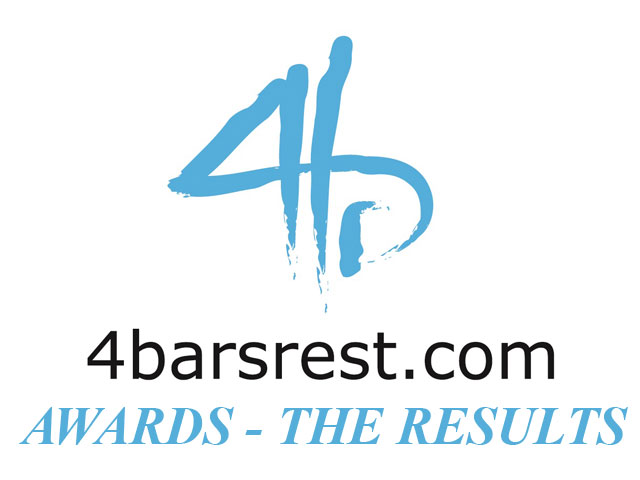 4BR: A fourth 4BR Player of the Year award for the virtuoso euphonium star - in a year in which he has showcased his brilliance on the contest, concert and recording stages throughout the world.

"Its virtually impossible not to sound clichéd when it comes to this kind of thing, but I really am grateful to all those who voted, and especially the musicians I've shared the stage with in 2014. Its been a particularly busy year for me from The Symphonic Euphonium recording sessions this time last January, through to duets with my father in Luxembourg on Boxing Day. Although awards and competitions are not what I tend to measure success by, I am particularly humbled to receive this Award from 4barsrest.com, especially when nominated in such esteemed company, and voted for by the general public. Many thanks and all the best for 2015." David Childs - Jauary 6th 2015

2014 Recordings: The Symphonic Euphonium featuring concertos by Horovitz, Wilby, Hoddinott & Jenkins accompanied by the the BBC National Orchestra of Wales. Recipient of Brass band World, British Bandsman and 4barsrest.com 'Solo CD of the Year. Also featured on 'Stratos - The Music of Jonathan Bates' performing the Stratos Euphonium Concerto accompanied by the Flowers Band.

2014 Concerts: 56 concert appearances including radio and television broadcasts and solo performances with the RTE Concert Orchestra, Royal Philharmonic Orchestra, BBC National Orchestra of Wales, Manchester Concert Orchestra, Chamber Orchestra of Wales, Flowers Band, Pianist Chris Williams, and several other ensembles throughout the UK, Europe and North America.

2014 Contests: Winning conductor of the Danish Championships. Winning conductor of the 1st Section Welsh Championships. Solo Prize Winner - Brass In Concert Championships (Two movements from Stratos), Butlin's Mineworkers Championships (Endearing Young Charms & Lament from Stabat Mater) and Yeovil Entertainment Contest (Carnival of Venice & Lament from Stabat Mater). Solo Euphonium with Flowers Band on victories at the West of England Championships (St Magnus), Grand Shield Spring Festival (On Alderley Edge) plus Butlins and Yeovil, and top six finishes at the British Open (Vita Aeterna: 3rd), National Championships (Legend of King Arthur: 6th), and Brass in Concert (Music of Jonathan Bates: 5th).

4BR: Over 13,000 votes worldwide were cast this year.


Previous page